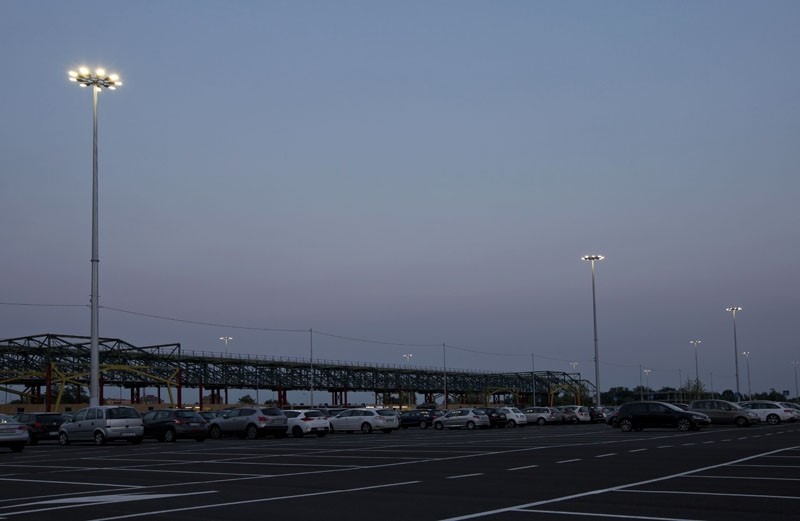 EXPO CAR PARK – ARESE
Sustainable lighting solution provides safety and comfort with a minimum total cost of ownership
The grounds of the former Alfa Romeo factory in Arese is undergoing an urban redevelopment plan to improve facilities for the inhabitants in the area. The renovation plan led by the renowned Italian architect and designer Michele de Lucchi with Davide Padoa of Design International includes a car test track and Alfa Romeo museum, a state-of-the-art shopping centre and a 97,000m² car park for visitors to the EXPO which is located just 10km away.
The car park provides a much needed additional 12,500 spaces with a free shuttle service to the EXPO. The entire project is driven by sustainability (e.g. the shopping centre is certified LEED Gold) and the architects wanted an LED lighting solution for the car park to provide a safe and comfortable environment with low energy consumption.
They opted for the Ampera and Akila as they were impressed by the photometrical performance of these luminaires which provide a strong asymmetrical light distribution, ideal for the 25m high masts.
In total 318 Ampera Maxi (128 LEDs) and 78 Akila (240 LEDs) were installed on the high masts, diffusing a bright white light to safely guide people to their vehicles after a long day at the EXPO. Nearly 220 Ampera Midi and Mini luminaires were also installed to light the roads leading to the car park and the bike paths parallel to the car park.
The luminaires ensure a feeling of safety and well-being for all users and an aesthetic coherence for the entire complex with a minimum total cost of ownership.