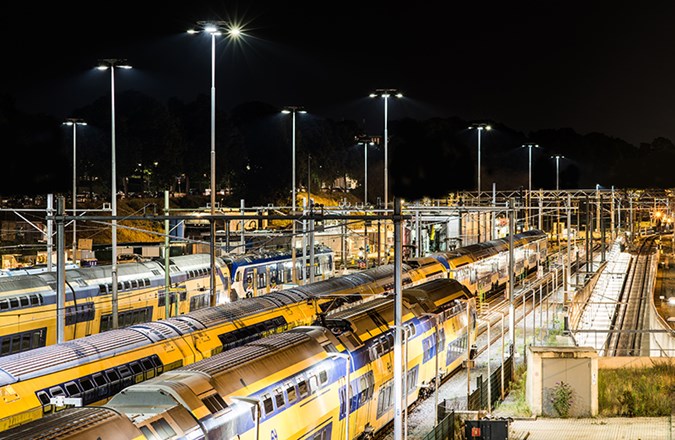 Prorail Railway Yards
The OMNIstar improves visibility while reducing the company's energy consumption and environmental footprint
ProRail is responsible for the construction, maintenance and management of the Dutch rail network, including all relevant facilities such as tunnels, overpasses and stations. The organization aims to provide a safer, more reliable and sustainable rail network. It is currently upgrading the lighting in the railway yards of its freight train stations to LED technology to reduce operating costs and its ecological footprint.
They have chosen the OMNIstar to replace the lighting in the railway yards of Arnhem, Heerlen, Hengelo, Onnen and Roosendaal. The OMNIstar is ideal as it offers a real alternative to luminaires equipped with high-power traditional light sources, with the added advantages of an LED solution: low energy consumption, improved visibility with a color temperature close to daylight, limited maintenance and longer life. The new lighting will enable ProRail to significantly reduce energy and maintenance costs.
In addition, all of the luminaires will be managed by a control system and equipped with detection sensors so that they only work when movement is detected, for example, when an employee arrives to take a train out.