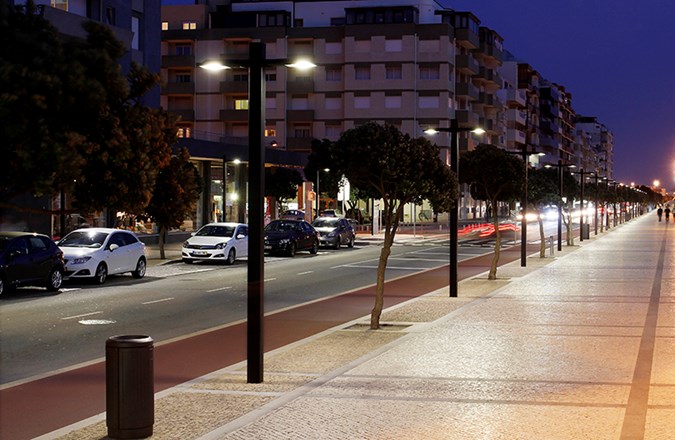 Póvoa De Varzim – Portugal
The Piano has revitalised the urban identity of this city's 2 main avenues while reducing energy costs and CO2 emissions by a significant 85%!
The city of Póvoa de Varzim in Northern Portugal is a popular tourist destination with a large sandy beach and plenty of facilities for arts, entertainment, fine dining and shopping.
In 2017, the local authorities decided to replace the lighting on the city's two main avenues – Avenida dos Descobrimentos and Avenida dos Banhos. Home to a casino, restaurants and shops, these 2 important axes attract many people both during the day and in the evening. The local authorities wanted to revitalize them using more energy-efficient luminaires. As the new fixtures were to be installed on the existing columns, they also had to meet strict aesthetical and mechanical criteria.
They opted for the Piano Mini. A total of 399 luminaires were installed along these 2km long avenues. Installed on square columns, they enhance the landscape by creating a distinctive urban identity. Moreover, they have cut energy costs and CO2 emissions by a staggering 85%! Thanks to the long life of the LEDs, they will also limit routine maintenance operations, generating even more savings.