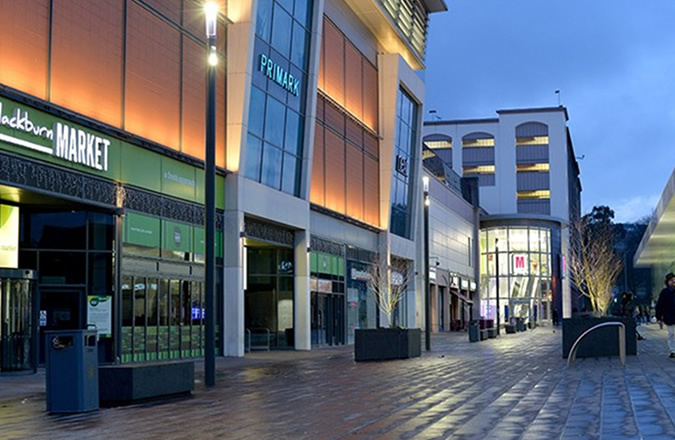 Blackburn Bus Station
The Shuffle helps city regeneration in Blackburn
Blackburn Boulevard Bus Station is a new £5 million development in the heart of Blackburn town centre, which is part of a wider £40 million regeneration of the town's Cathedral Quarter. Construction on the facility first began in May 2014 and the new site was officially opened to the public on 1st May 2016.
The 11,800 square foot station was designed by Capita and has been built on part of the old market site on Ainsworth Street. The hub contains 14 bus stands and three layover facilities. The structure is 10.5m wide, 90m long and enclosed in full-height, frameless glazing and supported by six sculptural loops which were inspired by the cotton weaving looms of Lancashire's industrial heritage.
The innovative Shuffle LED lighting columns have an improved quality of light distribution when compared with traditional HID products. In high-density areas that include both pedestrians and traffic, longitudinal uniformity of light is vital in providing clear routes for people to navigate safely in and around the bus station, especially at night or when ambient lighting levels are low.
The bespoke columns in Blackburn stand 6.8m high and are fitted with two 20 LED lighting modules: one 360-degrees module that has a symmetrical distribution of light around the entire column, and one 180-degree module that distributes clear white light asymmetrically, providing passers-by with a direct path to follow.