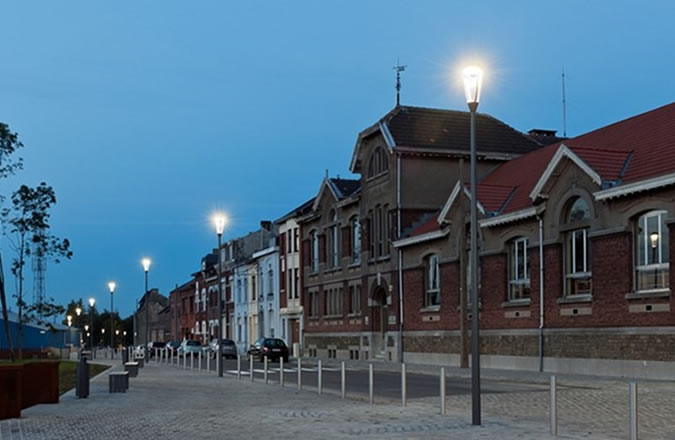 Ans Transformation Plan
Sustainable solution provides safety and well-being for residential area
As part of a regeneration programme to improve the quality of life for residents, the town of Ans, near Liège in Belgium, converted some of its lighting installations to LED technology. The local authorities wanted luminaires with a modern design and the latest technology to reduce energy costs.
The Inoa LED was chosen to light the renovated roads as well as the new playground and car parks. The local authorities were impressed by the high performance of these LED luminaires which provide excellent uniformity levels, a bright white light for an improved sense of safety and well-being for all the pedestrians and motorists as well as dimming possibilities. Indeed, the luminaires are dimmed by 60% from midnight to 5am to reduce costs further. Moreover, the aesthetic design of the Inoa LED perfectly integrates this environment, adding a touch of elegance.
The Bora was chosen to light the paths leading to the Ravel network of riverside paths which are very popular with walkers and cyclists.
Residents are delighted with these new improvements.