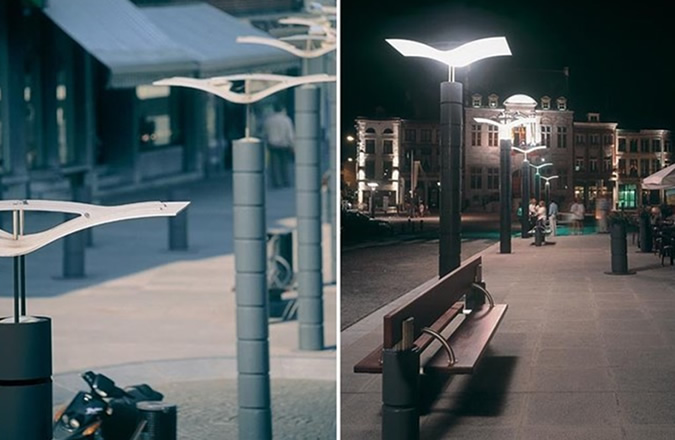 Ath Town Centre
A distinctive identity brings new life to this busy square
As part of a regeneration plan for the town centre, the local authorities of Ath wanted to transform the main square into a more welcoming zone for pedestrians.  The main square featured a roundabout and was mainly used as a large disorganised car park. The renovation plan led to wider pavements, less traffic lanes and more organised car park spaces.
As part of this plan, the local authorities wanted a distinguished luminaire to create a unique identity for the square with a warm nocturnal ambiance. It was also important that the luminaire have different configurations to suit the different needs of the square.
The Hermes with its wings of light was ideal – it completely transforms the square with the distinctive design and diffuses a soft white light with excellent visual comfort for a pleasant and welcoming environment at night. A total of 30 Hermes were installed throughout the square.